Fine Arts in Buxton, England
Buxton in the heart of England is a spa town and local arts centre. The arts and culture scene in this town is quite lively, and I was able to see some good art in municipal and private venues.
Buxton museum art exhibitions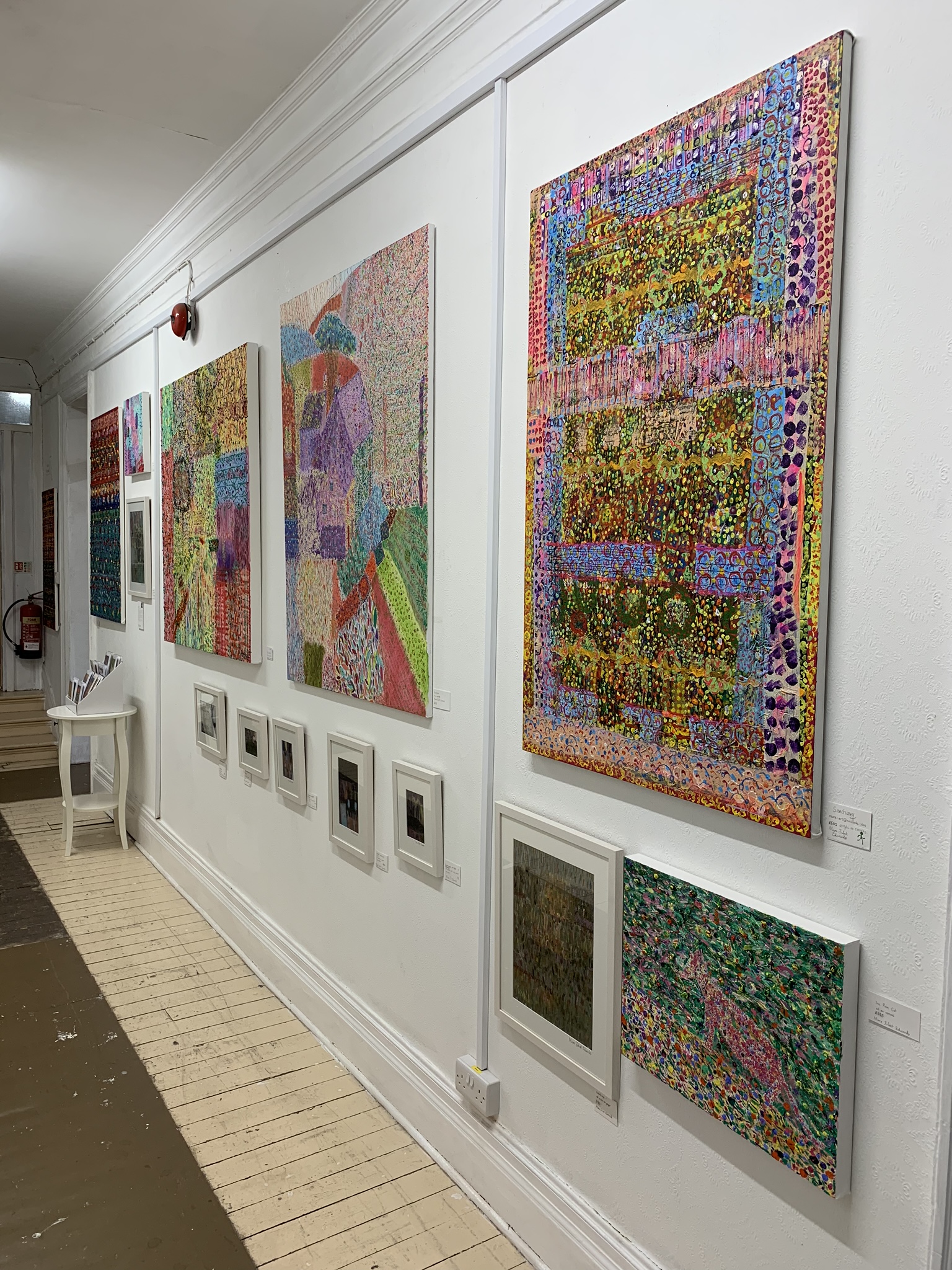 The Buxton museum hosts local art exhibitions such as this one. Asa you can see there is some lively local art.
Ceramics and clocks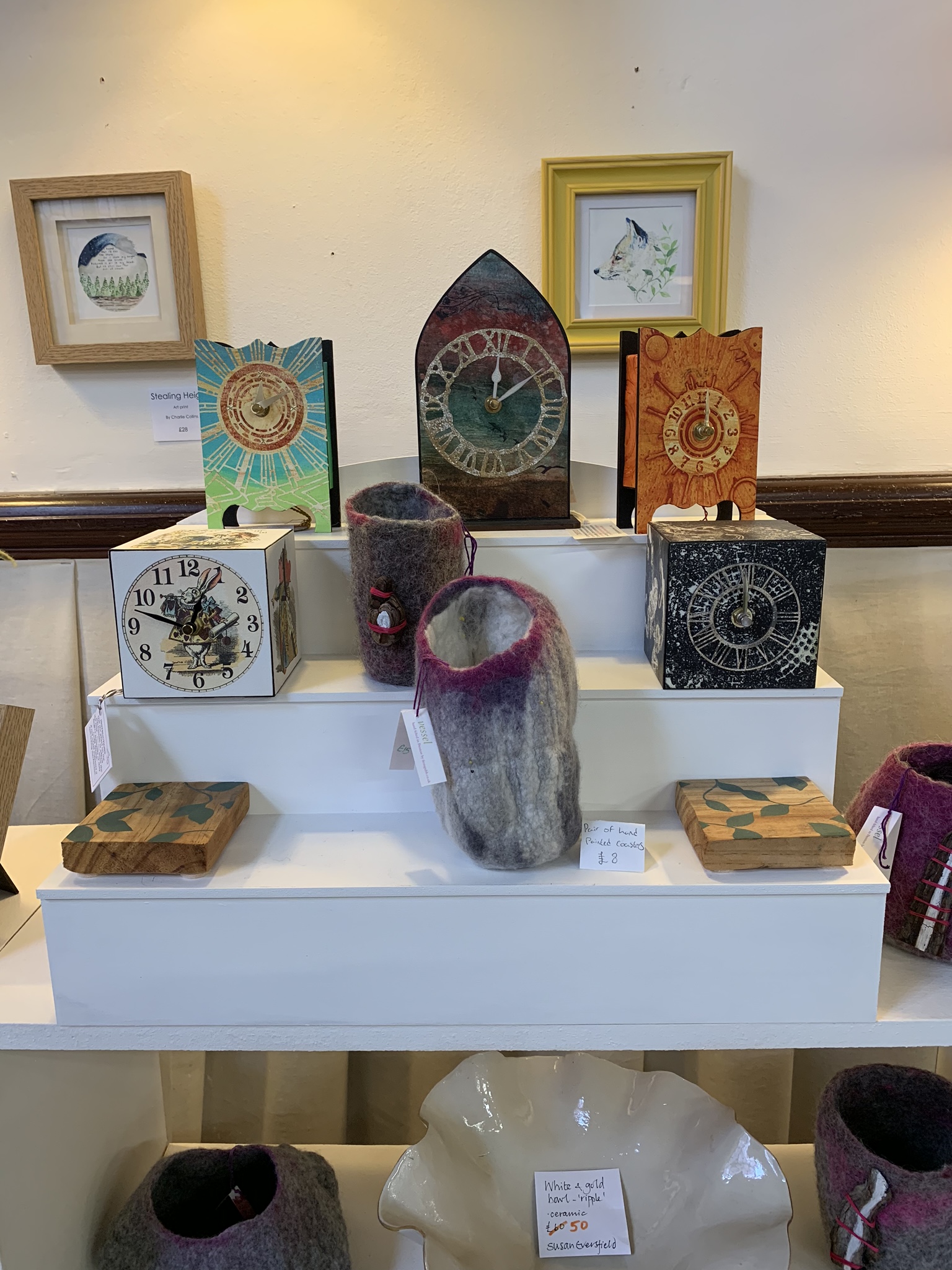 Local crafts at Buxton encompass ceramics and clock making!
Buxton local art space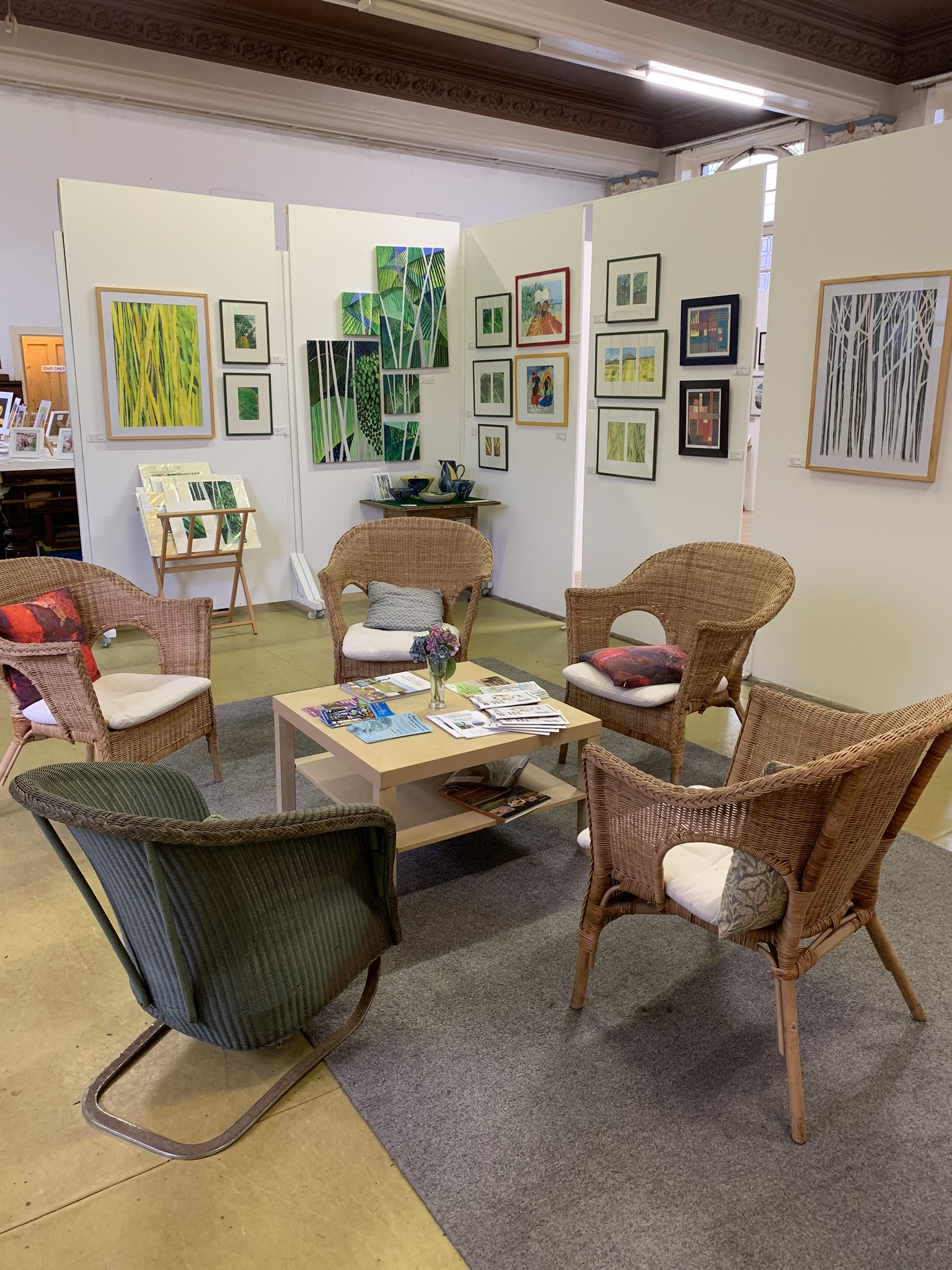 The local independent art gallery in Buxton has a pleasant space to sit and contemplate.
Local craft items by Jo Spencer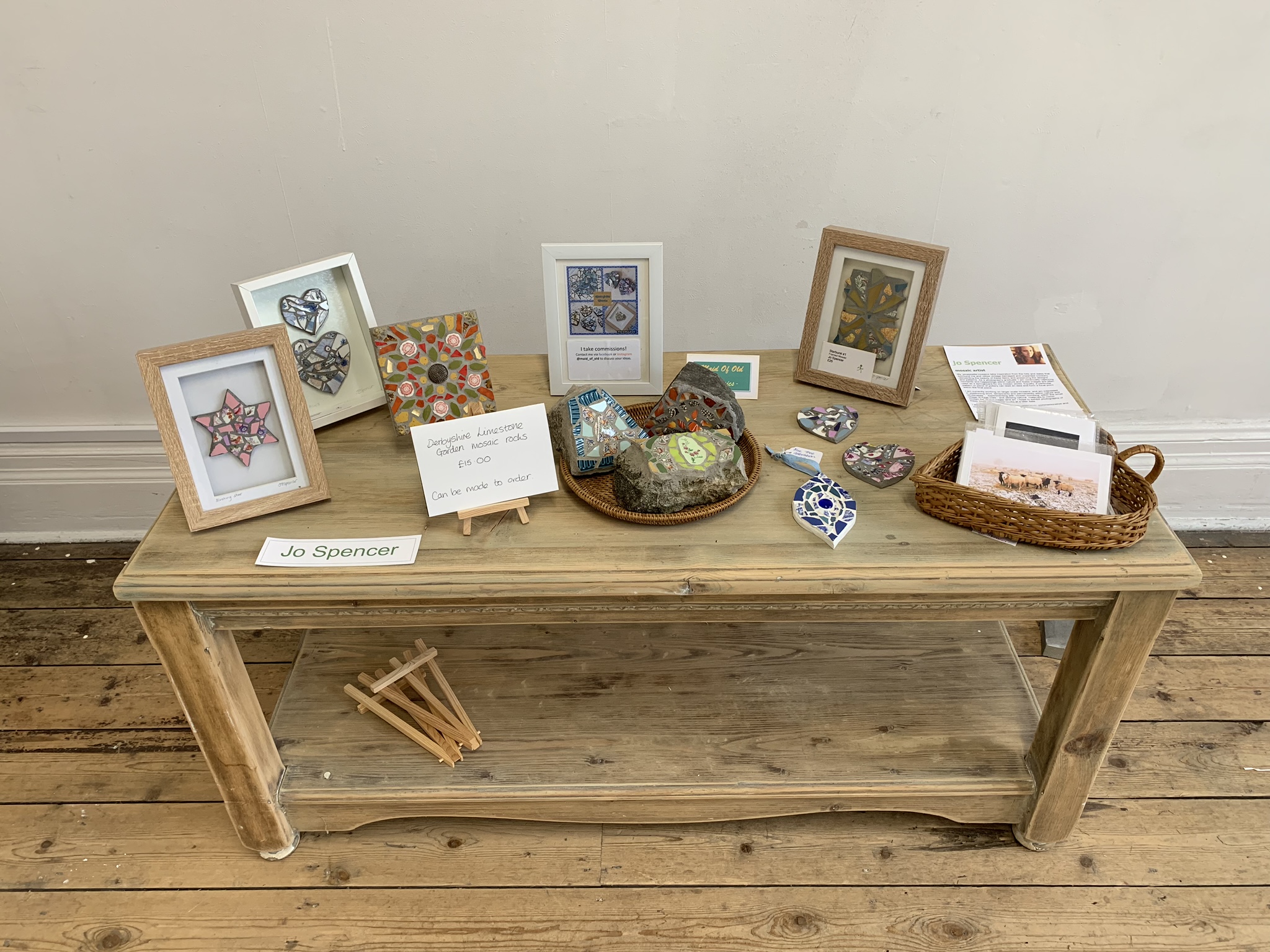 Here a display by Derbyshire artist Jo Spencer features craft items.
Clocks and bookshelf items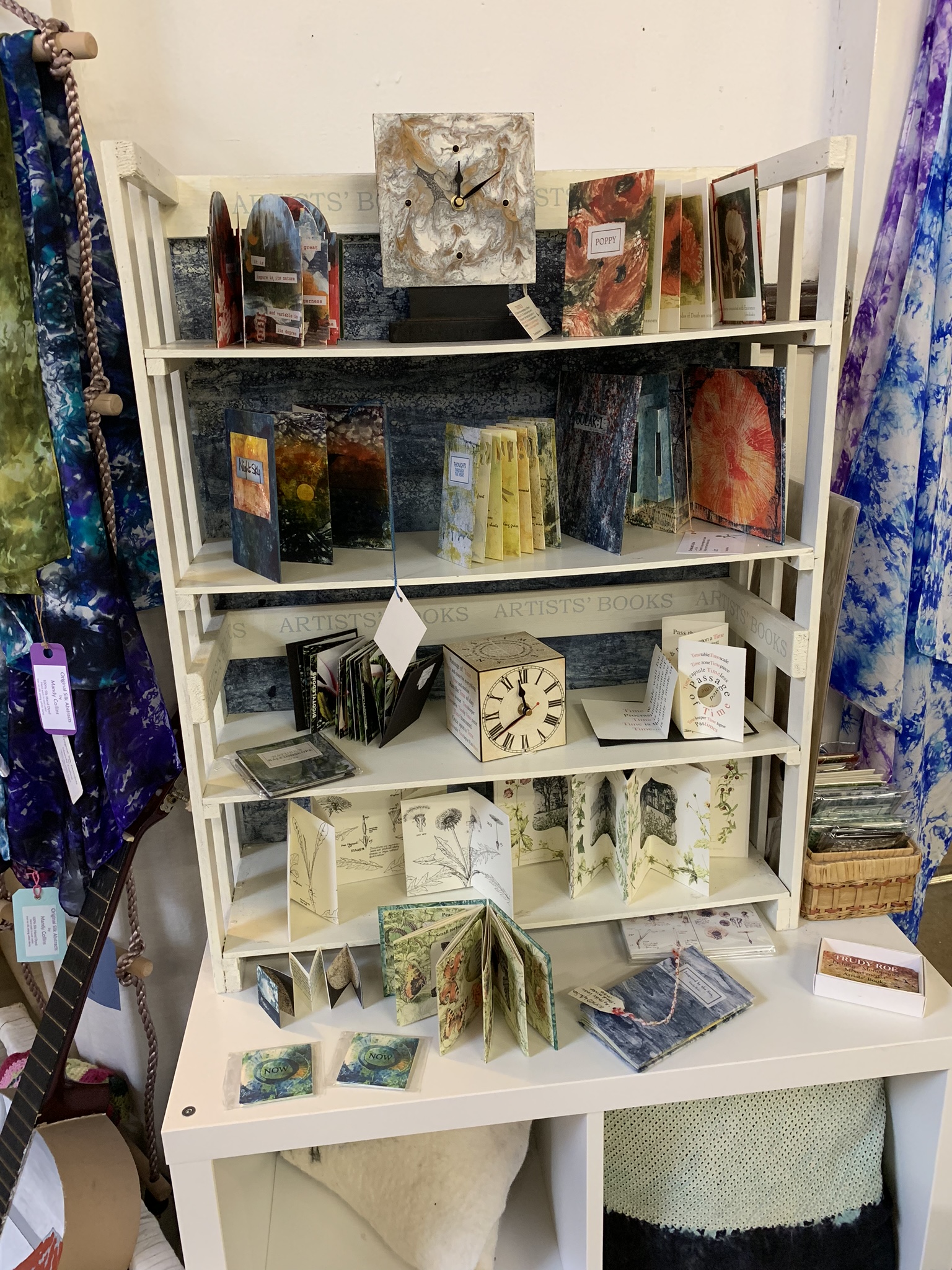 More bookshelf items and clocks here from local craftspeople in Buxton.