An ode to the creatures
The Greenbelt Festival has always prided itself in putting the environment at the centre of its programme. Here a Christian wildlife charity makes a point about the devastation of the marine environment by industrial fishing and the warping of nature to make way for industrialised farming of livestock.
Industrial fishing and farming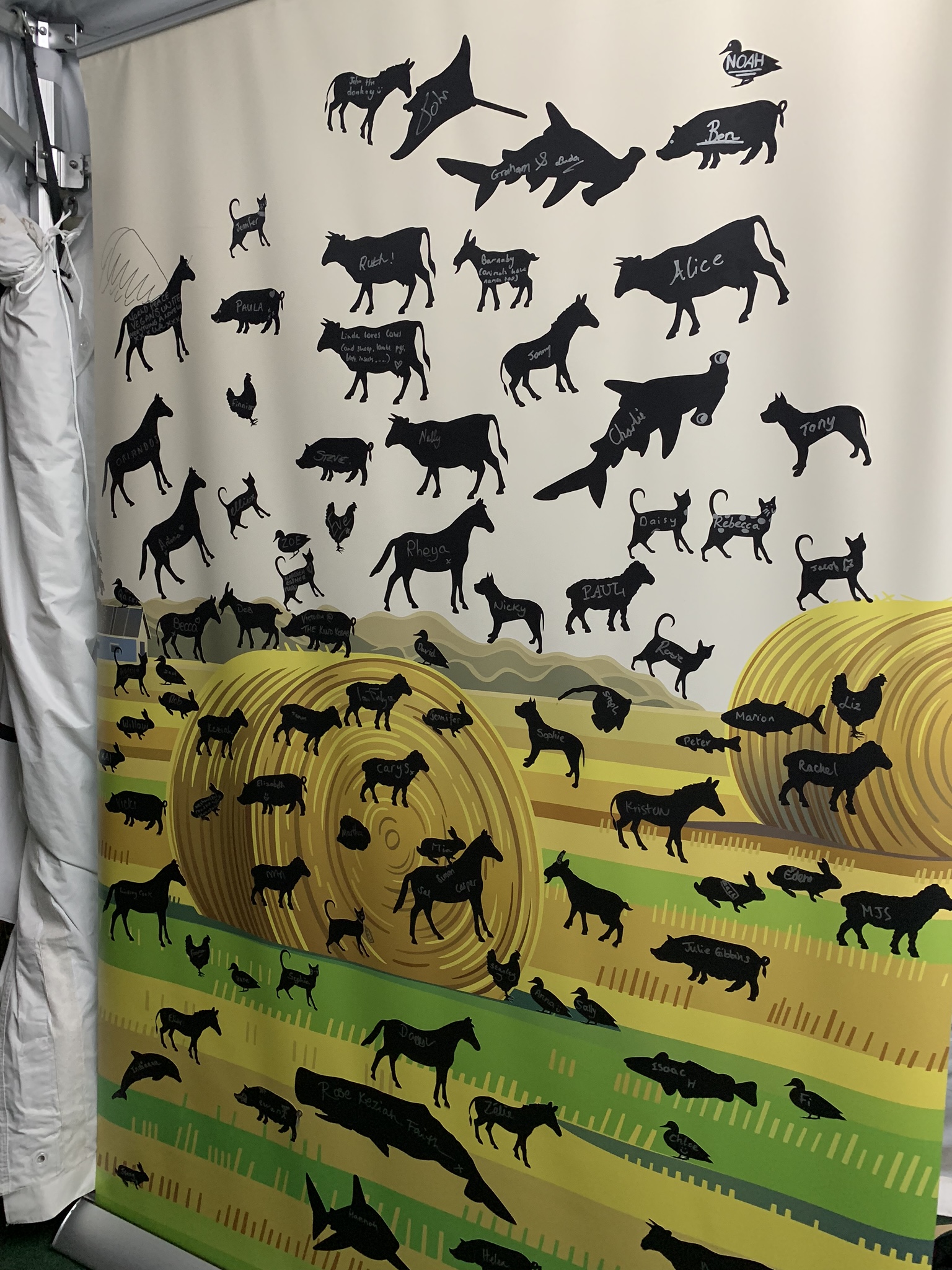 Many people signed this rather wonderful board which calls attention to industrial fishing and farming.
Some of the creatures endangered by industrial fishing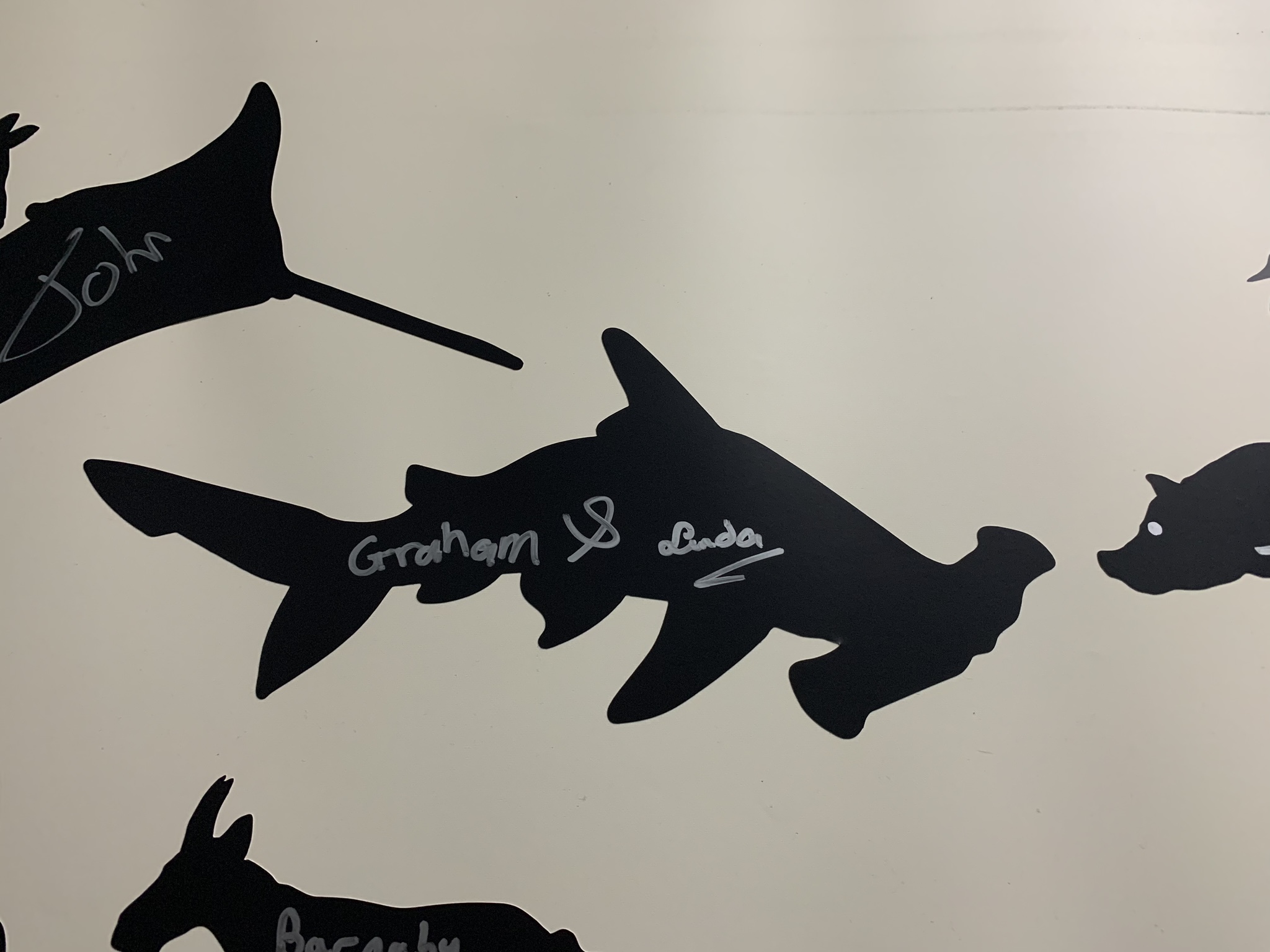 Shark populations are being devastatated by industrial fishing.