Fine Arts at the Greenbelt 2019 Festival
The Greenbelt Festival is a festival of art and culture held over the August Bank Holiday in Kettering, England.
Deteriorating van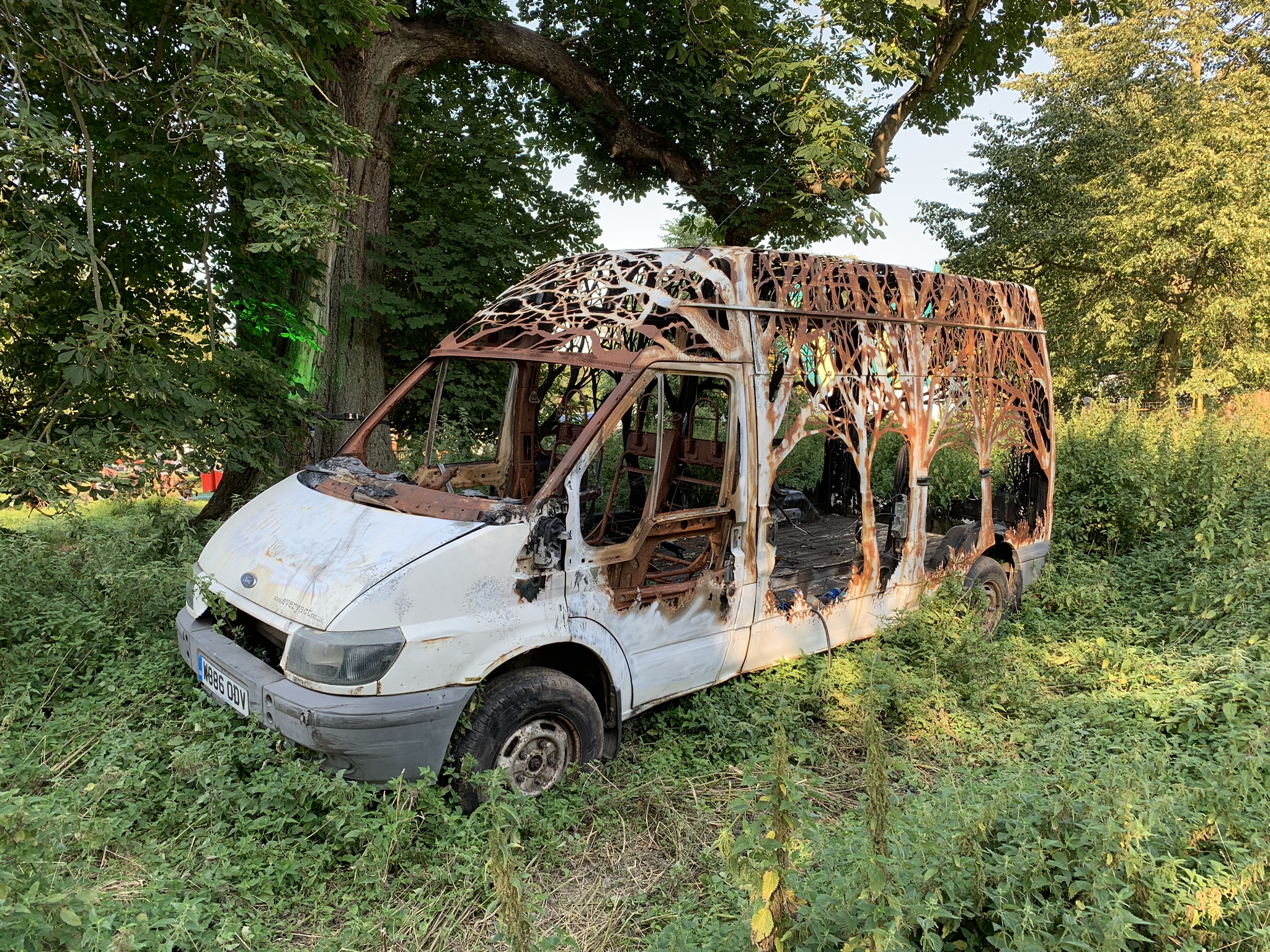 This deteriorating van has been made into a fascinating work of art, and makes a point about the waste of what we discard.
Ceramic tiles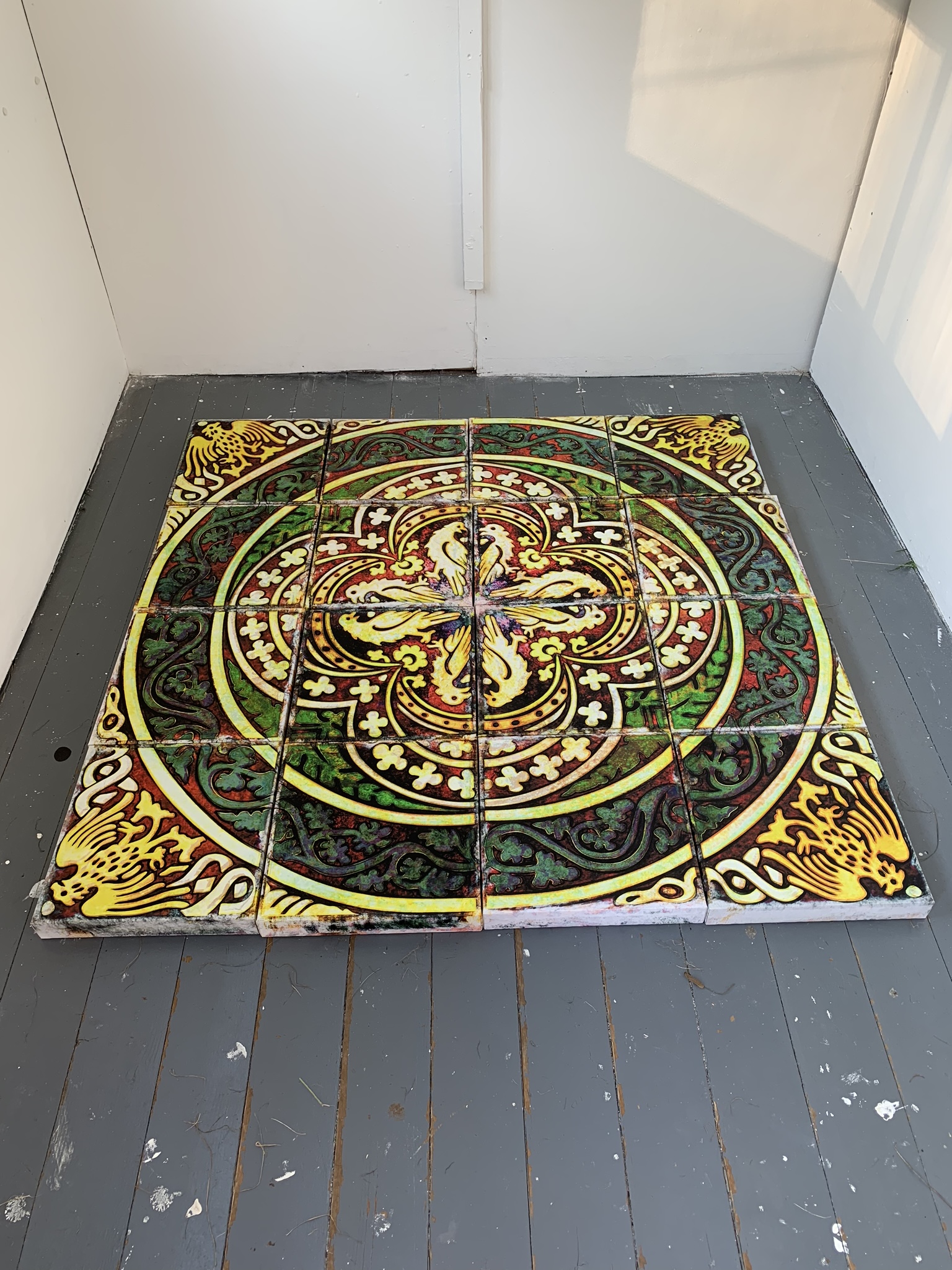 If you have ever seen Portuguese ceramic tiles, then these may remind you of them.
An arty shed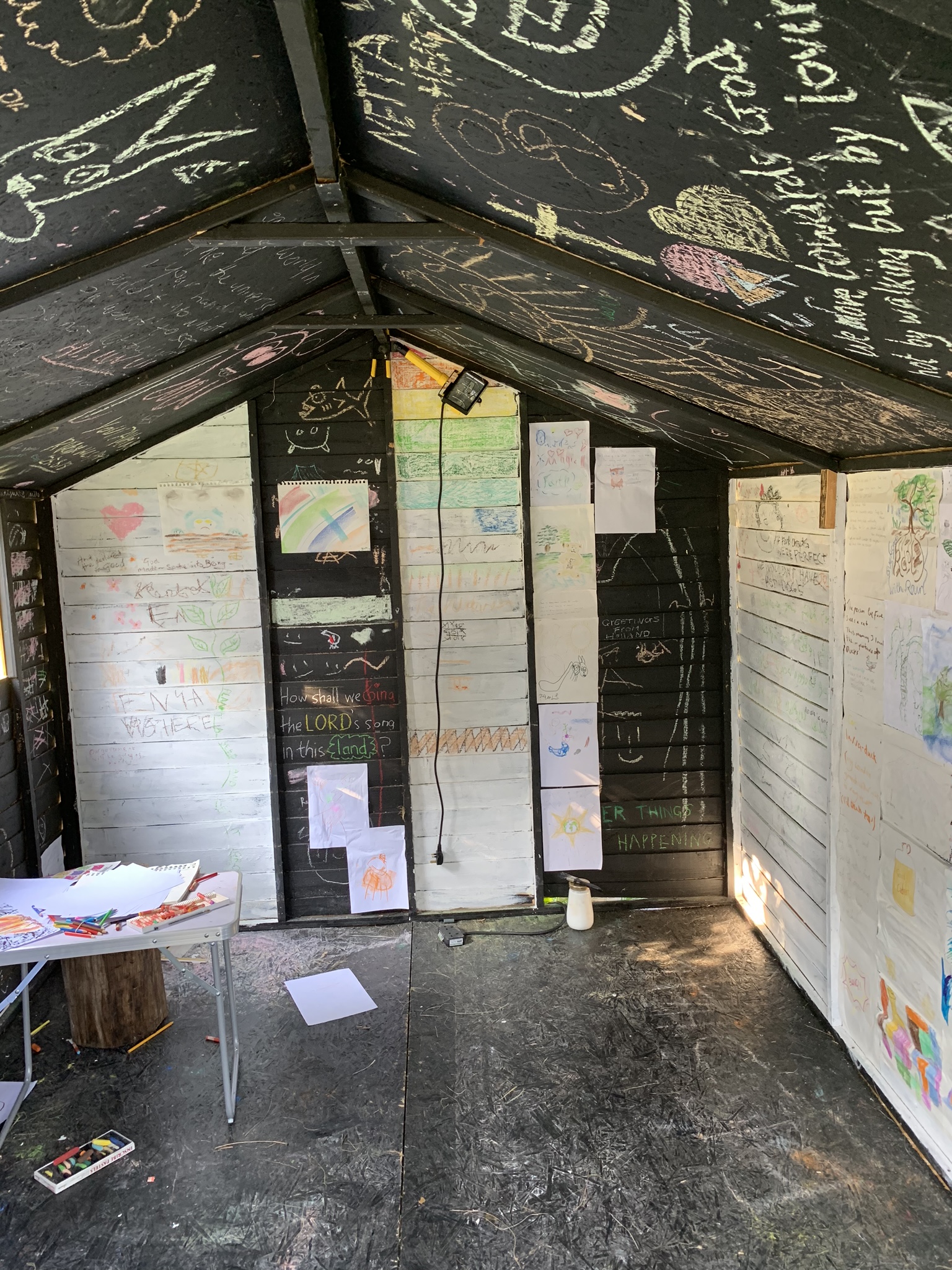 As usual at Greenbelt 2019 there was an art shed...
More ceramics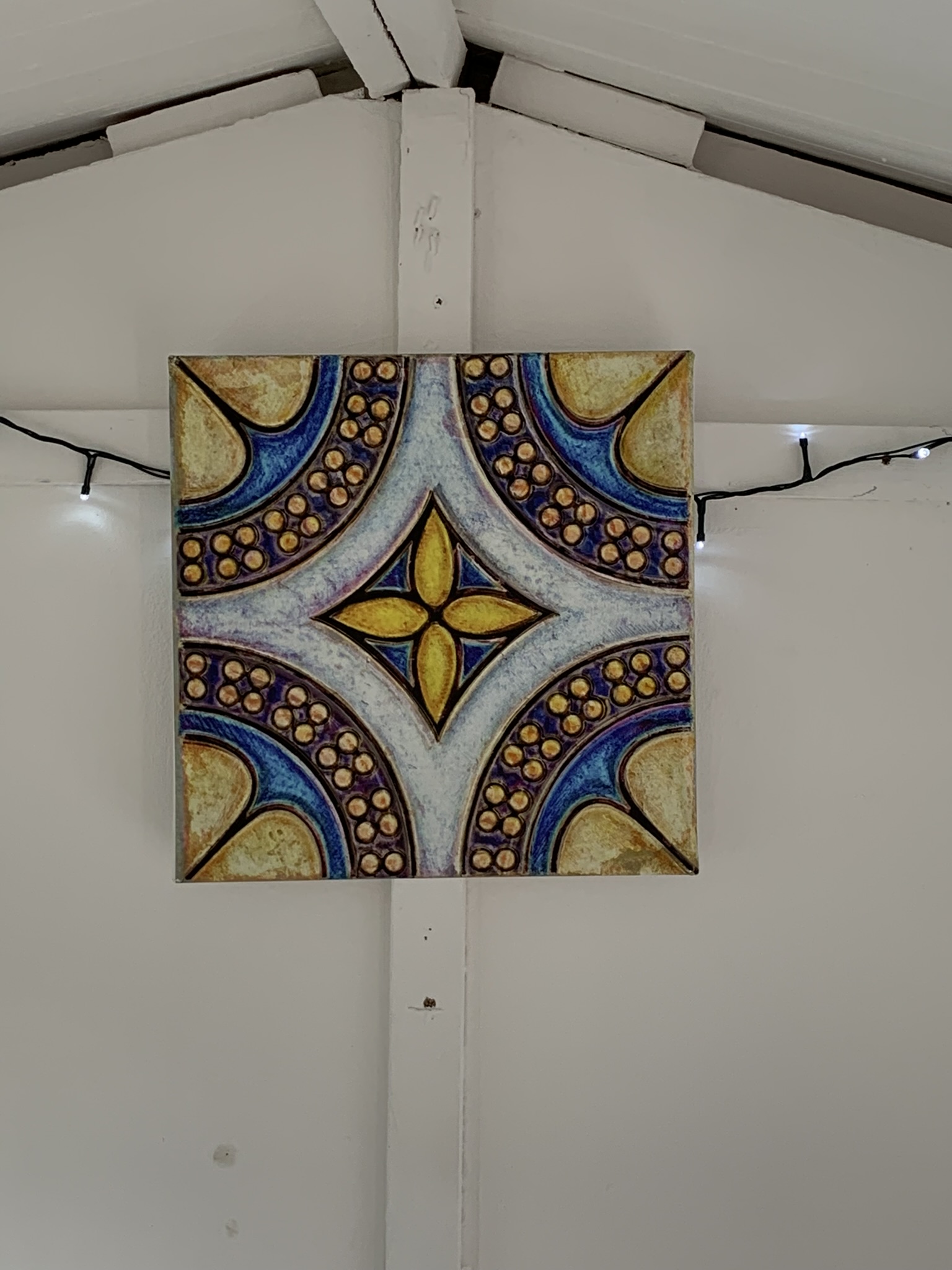 A further example of Portuguese-style tiles at Greenbelt 2019.
Spontaneous art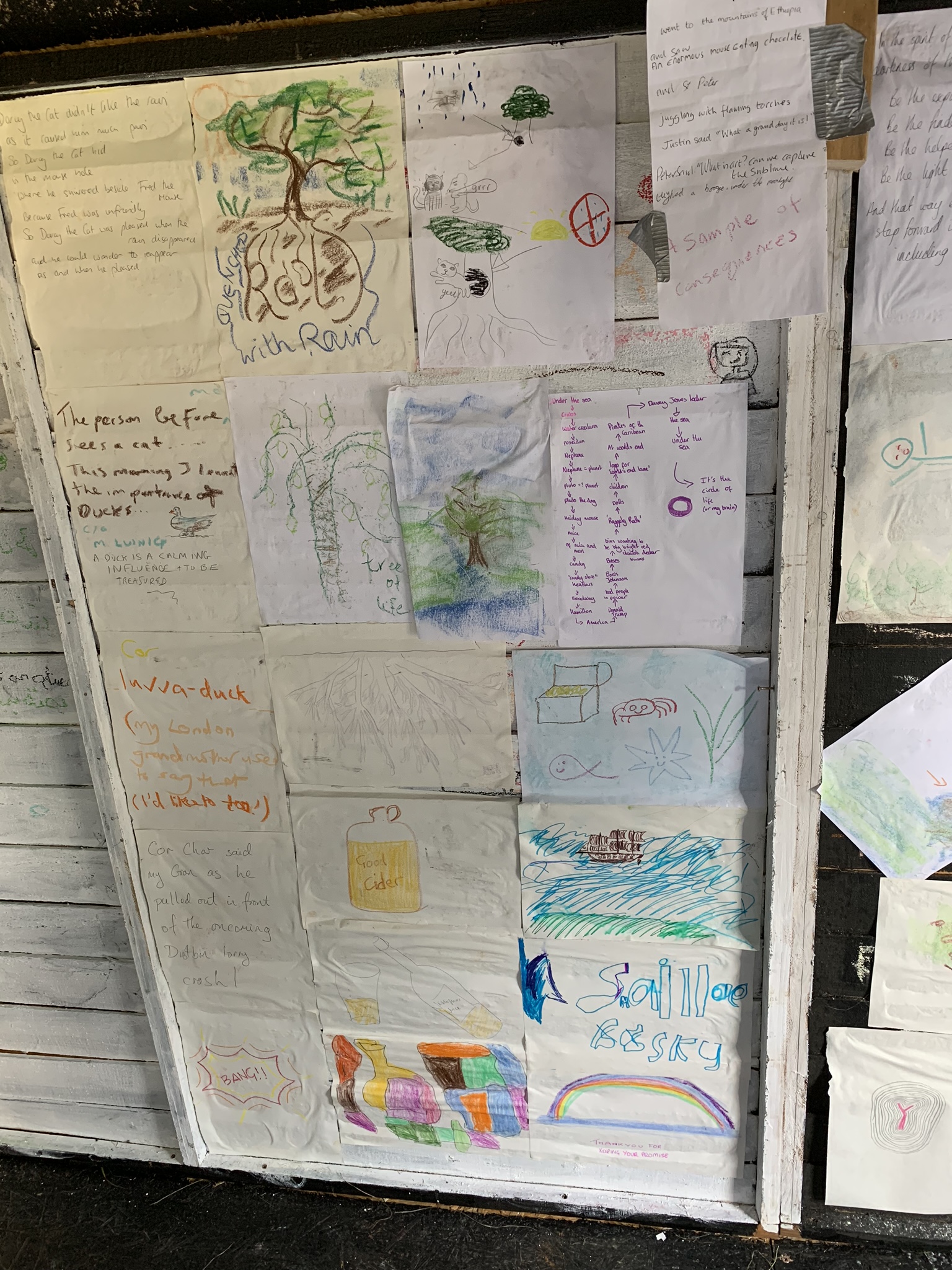 This is an interesting idea - an art space where people can make their own art just for the fun of it.